This blog is dedicated to the three Rose Mothers – Hilda, Beryl and Mona. Without you we would be so much poorer. Without you we would not appreciate the extent of the wisdom of the ages which is embedded in us.
Vale to Hilda, Rose Mother extraordinaire.
Cris Henderson
Many of you do not know the Rose Mothers in this incarnation – some of you do. There is no doubt that without the Rose Mothers in our lives we would have needed more time to understand and interpret the rose knowledge embedded within us – contained in us – secured in us – hidden in us. So this issue of the Rose Blog is a salute to the Rose Mothers.
Rose Mother Hilda passed away in Adelaide not long after I wrote the last blog – vale Hilda – safe journey home – you are much missed. I will be writing a tribute to you in the next blog.
Since last I wrote Mona has been unwell and having called in help for her from others I received this beautiful rose intention from a Rose Sister in Sydney which was sent on to Mona so that she knew and understood her importance in our legends and her position in our lives. (Please see below)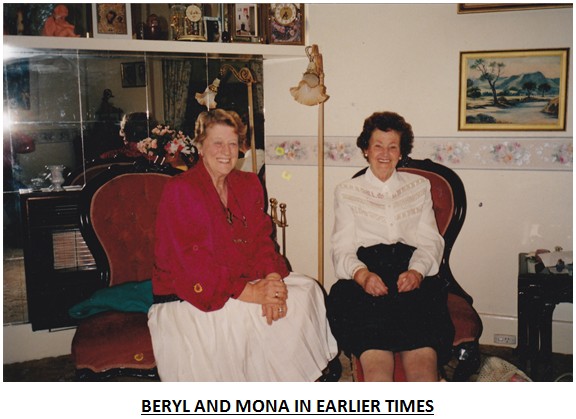 This same sister walked the Labyrinth in Centennial Park on Mona's behalf.
As an aside I have been intrigued to find out about this Labyrinth which was not in existence when I lived near to Centennial Park some years ago now. This is what Rose Sister Alex wrote about it –
Just walked the labyrinth at Centennial Park with a small group who come every 1st Sunday of the month.
In the middle was a few Roses laid by another person walking.
At each petal in the middle (there are six rose petals in the middle of labyrinth) it's the medieval one
I set an intention …..,
Petal 1, freedom release of pain and grief, healing, higher – vibration, the earth Rose essence…
Petal 2, song lines, lay lines, the earth, Rose essence assistance to Nancy Valentine Smith in Brittany and her travels through France
The connection with the Labyrinth in Chartres
Petal 3, abundance of health in spiritualism, physically, mentally and intellectually …
Petal 4, abundance love, love and more love
Petal 5 Healing vibrations to Mother Earth and connecting with all of nature and the song lines to shift and move and shake the earth to bring in the divine masculine to help support the divine feminine
Petal 6, the end of judgement and blaming others, abundance of forgiveness of ourselves and how we feel towards others we are ONE!!
From Rose Sister Alex
I think that each of the rose sisters is clearing a deeper layer of interference – and there has certainly been strong interference holding us back – it has been coming up for such a long time – and it has been getting increasingly persistent. I think it is a lot easier to shift some of this interference than perhaps we might appreciate. First of all it is important to understand that it is not a case of fixing anything – it is a case of raising our vibrations and expanding beyond limiting people and situations of all kinds – it does not matter what the situation or who the person – it is about expansion of our energetic vibration – so please expand and leave anything limiting behind – they do not deserve you! One of the ways in which you can leave all limitations behind is by understanding the nature and form of the rose legends and by self-managing your own issues through the information on the web site. This is the latest area in which I have posted ….. Rose Legends.
ROSE LEGENDS
Recently I began to post a series of rose processes on my web site under the link entitled 'Rose Legends.' As some of you may be considering teaching the rose material under the banner of Rose Alchemy I would just like to draw the nature and form of these legends to your attention. The other reason for these posts is that so many people have been contacting me for assistance I decided, in order for them to receive the material quickly, it was important to post the very latest rose wisdom on my web site. And the title I chose is – Rose Legends.
Some of the topics covered include Atlantis – why Atlantis?
Atlantis is the definitive source of all mythologies and all religions. It is generally understood to be a legendary lost continent where a fabulous utopian civilization existed. It is the source from which the rose goddesses and rose angels and archangels activated the seeds of our knowledge.
Atlantis is the ultimate Garden of Eden. It is also the source of much of our residual pain. The Fall of Atlantis brought out into the open the rivalries that existed in this fabled city. It highlighted the poisoning of the waters within and beyond Atlantis. It showed up the barriers that were raised between the Rose sisters and the Velvet Rose – and it demonstrated the intricacies of the relationship with the Brotherhood of the Rose. We saw, as we stood waiting on the beach to escape the burning city, the death of the rose dolphins – and we knew that we had to move on immediately to our new home base as the poison had spread much further than we had at first imagined. We took with us out of Atlantis and on to Avalon the rose wisdom and knowledge – this included our knowledge of those who did not want the rose to succeed. We set the scene for what was to come in this and all our other lives.
And so now it is time for the truth of Atlantis to be revealed – and for the adjustments that are necessary to be changed there – so that they will concurrently transform our current lives for the better. So should you decide that you need to know more about the Velvet Rose – or that you should do the Atlantean initiations yourself – now is your chance to download these journeys to begin a new phase of the rose work. Should you decide to do the Atlantean initiations I am happy to accompany you energetically at no charge. All you need to do is to contact me and let me know you have the initiations and we can work quietly together to ensure that you are finally free of the Atlantean entanglements. It would be my great pleasure to give you this support as required.
The rose is a symbol of energetic expansion; including it in our lives can lead to uplifting experiences that boost our energetic vibration and move us closer and closer to a new more joy-filled life.
Inviting the rose into our world does not have to be difficult – this book opens up new possibilities for the reader to establish a 'rose' relationship. Each day the reader is introduced to a different rose who will become a friend for life. Each day the rose becomes more familiar and more welcome into the reader's life….
And so this has become Book Five of the Rose Series – Book Six which is still in preparation is the Rose Miracle herself. Should you or anyone else wish to be rose inspired daily through using this book then here is the link .. https://rosealchemist.com/books
Also just about to be posted on the web site is a playbook of sacred journeys. These journeys take the participant into deeper and deeper realms. Sacred journeying has long been a tool of the rose sisters – so should you decide to purchase these journeys I wish you well – you will go to the most amazing places within yourself and beyond yourself. Enjoy the journeys! This rose playbook is also a part of the teaching tools for Rose Alchemy.
The other day I took someone to the Rose Healing Fields – I am always available to do this if individuals have anything that needs attention. I enjoy it as the vista of the Healing Fields always changes and continues to open at deeper and deeper levels. Going there at any time can bring such a rush of healing into one's life that it makes one realise the infinite nature of this special rose connection. When we were in the Fields I was handed a Rose Artifact to give to her – this is a wonderful gift and rarely bestowed. The Rose Artifact brings a new vibration into one's life – it enables change however it is change in the most gentle and easy way. There is nothing that can phase you when you have a Rose Artifact in your life. And so I would like to express my gratitude to the rose sister who asked me to take her to the Healing Fields. Her request helped to activate what is called the Rose Vault – and it is here that the Rose Artifacts are kept – so, who knows what else is possible when we journey into the Rose Healing Fields and into the Rose Vault.
Enjoy the Healing Fields they are filled with surprises and the pure mystery of the sacred rose. Remember the group time is 9p.m. Sunday evening wherever in the world you may be.
ROSOPHIA:
Some of you are already working with one of the stones of the new consciousness – Rosophia. I love the book by Robert Simmons called 'Stones of the new consciousness; healing, awakening and co-creating with crystals, minerals and gems.' It is filled with a strong energy of commitment and expansion – and every time I pick it up I tingle all over. So back to Rosophia. Rosophia is the rose stone – it is the stone of Sophia, Queen of the World. It is a stone that awakens the heart. It enables co-creation with the Divine. Robert Simmons tells us that Rosophia is a newly discovered gemstone from the Rocky Mountains. The name means 'Rose of Sophia.' The presence of this stone in my life has been marvellous and I often co-create deliberately by simply holding it in my hand. I have also used it to make some of my special essences.
We already know about the importance of amber to the rose and the links that are there between the two – these links are explained more fully in my book "The Rose Revolution" I am pleased to announce that this book, the fourth in the rose series and the most definitive so far, is now available for immediate download from my web site https://rosealchemist.com/books/
And just today I purchased a crystal skull in Nuummite. I am very excited about this as Nuummite is another of the stones of consciousness described by Robert Simmons. It is mined in a remote area of Greenland. I purchased this new friend to help me to undertake an even deeper journey to the core of my essential self and to help me on my journey of self-mastery. I love the fact that this stone draws upon the fiery energies of the Earth's core.
I also feel that Nuummite will help me to increase the level of energy I am able to send when we are carrying out initiations together – in fact I am sure this will be another benefit – so when I receive my new friend I will make sure you see a photo.
Moldavite is another amazing stone of transformation. It facilitates rapid spiritual evolution and I can vouch for that – I purchased a small piece some years back and have used it in my rose work for some considerable time. Robert Simmons published a book on Moldavite –just Moldavite alone – and sadly I lost track of the one that was in our library which seems now to have disappeared. The book itself is out of print and I have been unable to obtain it anywhere – so if you do happen to ever see a copy – oh I would so love to read it again.
My friend Annie – I wrote about Annie a couple of blogs ago – it was Annie who introduced me to this stone – she always carried it with her. An event of tremendous power gave birth to Moldavite – the force was extraordinary – most associate it with a meteoric impact on earth. More recently Moldavite is viewed as a relic of the legend of the Holy Grail. It has a special affinity with the heart and the heart chakra. It is the subject of many legends and is also sometimes linked to the fabled Stone of Shambhala. Moldavite brings rapid intense change. It is not a stone for the faint –hearted. If you connect with it and if you use it believe me the accelerated changes will come! Naturally enough this stone has been used in some of the rose essences too.
WAYNE DYER:
Many people are writing words of tribute to Wayne Dyer who passed away on 30th August. My words cannot encompass the range and depth of Wayne's work. What I can tell you is the influence he had on my life. Wayne Dyer and Louise Hay were two of the people who contributed to my early search. I remember being in Sydney and having to go off to a corporate meeting – I would rush in early and go to my favourite bookstore and look for something that inspired me – and always there was something – and many times they were Wayne Dyer's books. After that I would hasten across the road to Newton's Pharmacy and buy essences and homeopathics – Newton's in those days had the most amazing range of these marvellous goodies. And all through the meeting I would be dreaming in part at least of the wonderful time I would have when I got home and could play with my new goodies!
So special sacred roses for you Wayne Dyer and thank you for your inspirational writings and for your extraordinary contribution to my life.
THE ROSE HOUR OF POWER:
Are you finding it difficult to complete all the have-to-do things on your to do list – there is a reason for this – a 'to do' list is linear – and we do not work in a linear way – we never will – we never have. Annie my dear friend taught me the hour of power – simply set your timer for one hour – turn off the phones – or do not answer them or the doorbell – this time is exclusive – and you will be amazed at what you accomplish in this time!
SENDING A ROSE:
There is more than one way to send roses – receiving them in the physical is always marvellous. However in the last little while I have been sending one large rose and implanting that rose in a particular situation where consistent help is needed and where a change of energy is desperately required. Planting the rose is the greatest gift I can give and I give it with love when it is required.
Here is an example –
I have just this minute been asked to help with a hospital situation – I have already sent in the Rose Angels and Archangels – I just knew that something else was urgently required.
So what I have done is put a huge rose on the ceiling of the hospital room. I know without even thinking about it further that the essence of the rose will fill the room in which my friend lies – it will impregnate every part of the room with its scent, its essence, its healing – and most of all with its love and compassion.
ROSE LINES/GRIDS:
Recently I have been talking to some of the rose sisters about the grids – and the clearing of the grids that took place in Atlantis. I feel certain that part of our role now is to continue to clear the grids of Mother Earth and to re-open the rose lines that exist underneath Mother Earth – embedded in her framework. During the time of Atlantis the Rose Sisters had to close the grids down – poison was spreading through the grids and, had this poison reached the heart stone of Atlantis, then civilization would have been permanently erased. And now we are opening them again and clearing them – how interesting – one of the rose sisters hard at work on just such a project at this moment is Nancy Valentine who is on an amazing trip through the south of France – a rose journey – with a group of travelers. They have already been to the cathedral of Chartres, one of our rose sacred places.
Please connect with Nancy – www.nancyvalentinesmith.com This journey is extremely important to the whole rose fraternity. Joyful rose sacred journeying Nancy!
Rose Sister Alex is working in Australia on clearing the grids and she is becoming more and more deeply involved in this wonderful work.
And another rose sister whose journey to the Middle East we spoke of in the last rose blog – Robyn Adams – how appropriate to print an extract from her sacred poem – this is what this connection with Mother Earth is all about.
The ancient Goddesses who once fertilised this land
Are deeply asleep with nowhere to stand.
Few worship them now with garlands and flowers
In valleys or temples with rose-covered bowers.
Soon they will awaken, for the time has arrived
When again the Divine Feminine will reign side by side
With the masculine world so powerful and strong
Who will realise that they have gone so dreadfully wrong.
THE FRENCH REVOLUTION:
I have always been aware that Marie Antoinette was a rose and that she was in some way integral to the rose story, however I was never given any information about her or about the court of Versailles, until more recently. Last year when the Rose Readings began to open up other layers for people who received them there were two readings that involved the French Revolution and talked of the role of Marie Antoinette – and then just recently another reading that was so beautiful it even took my breath away.
As you know all readings are confidential, however I did want to simply mention this and to ask you to be aware in your meditations and in your sacred journeying that you too may well have been part of this life. You may indeed have much to contribute about the secrets that were held in this incarnation that have only taken on a life of their own now. It is exciting to think that these revelations will trigger a greater and greater expansion of the rose energy and give her even more leverage to change the balance. I have visited Versailles twice however this was well before I realised the connection with our work – I would love to go again now!!
BIG PHARMA
Most of you will know of my interest in Big Pharma and my thoughts concerning their role in subduing the population. Remember if you will my lost 15 page blog on the topic – I still wonder if it is somewhere in my computer when I open it up each day! It was such a lot of research and so in-depth however it can always be repeated as each day I find out more and each day I am more amazed at the insidious influence of Big Pharma and prescription drugs.
If you watch ABC television in Australia you will see a subtle influence permeating some of the shows. The influence of groups who maintain that they are helping with depression – the name of the group in Australia is Beyond Blue. Beyond Blue facilitates many in our population getting onto pharmaceuticals. Someone I know well happened to be at a talk given by Beyond Blue to some elderly people not so long ago. He asked the question – how do you define depression – the answer was so interesting – it was – a little bit sad. Have you ever been a little bit sad? Well I have! Does it mean that you are suffering from clinical depression? Of course it does not – this was such a dreadful vignette of what is happening to our elderly and infirm that it simply beggars belief. When questioned on the side effects of the drugs given for depression the person replied – oh these are all safe drugs. Well let me tell you there is no such thing as a safe drug. It is also amazing that so many of us who should know better – myself included – often resort to the pharmaceutical option – more of this in the next blog.
I found a book the other day called 'The Emperor's New Drugs' – it is written by Irving Kirsch who says that although the drug companies claim that antidepressants are effective and have been proven in published clinical trials – placebos may work just as well. Placebos are dummy pills with no active ingredients. He claims that what the published studies really indicate is that most of the improvement actually comes from the placebo effect.
And so my interest re-activated and I began to look again at what was happening and the control that Big Pharma exerts on modern life. I will keep you posted on my progress and on my research.
Best of rose wishes to all
From Cris
DISCLAIMER
The rose blog is not a substitute for the advice of a trained professional such as a medical doctor or a professional counsellor. It is essential to consult such a professional in the case of any symptoms, either mental or physical, or for the practical application of financial advice. The author expressly disclaims any liability for injuries or loss resulting from the use of the material contained in the rose blog.
COPYRIGHT NOTICE
No parts of this blog may be used publicly, reproduced, taught or transmitted in any form or by any means, electronic or mechanical, including photocopying, recording, or by information storage and retrieval systems, without the express written permission of the author, except by reviewers who may quote brief passages for inclusion in a review.
ROSE POSTSCRIPT
Recently I was encouraged by a Rose Sister to write something about my latest book that she would send out to people she knows may be interested. I tried to write about just the latest book, however I was not able to do anything except write about all of them – my journey with the sacred rose bubbled out – and I would like to share it with you now. Thank you for your company on my rose journey.
My journey with the sacred rose has been one of the most incredible journeys it is possible to take. It began with a visitation from Mother Mary who told me that I would be working with her – I, as I used to do in those days, ignored her – in fact I was quite cross and I told her to go away. I thought she was a pesky visitor until I realised what had happened. My realisation of the rose followed soon after that special visit. Truth to tell I had never even noticed roses much before this – I was a high-flyer – a corporate citizen – who lived in her head and not her heart.
And so the journey began – I had no choice at all really – it just happened and my life changed irrevocably. I began to teach and I would rush from the corporate world to a little bookshop at Balmain, a suburb of Sydney, in my power suit and my high heels – and gradually those interactions became more and more meaningful.
And then came the writing – and just last year came the beginning of the Rose Series – a series that I had been longing to write. It took an accident to release the words that were living inside me – and once this happened out they tumbled. So far there are five books and two playbooks – who knows how many more will come. They are based on the Rose Manuscripts and I have been told that I wrote these at Ephesus where I lived with Mother Mary and others of the Sisterhood of the Rose following the crucifixion.
The first is A Rose a Day – A Book of Rose Prayers which can enliven life in many different ways – it can be opened at a particular page – or worked through over the period of a month – many of these poems have been used to bring practical help to their recipients.
The second is called Rose Alchemy. Rose Alchemy brings together Reiki and Seichim into one magical system of energy training which concentrates on integrating the male and female aspects within us and in the world we perceive. It is through this work that I met Alex – and we have been working closely together now for some time.
Number Three in the series was waiting in the wings and, not to be outdone by the first two, she appeared quickly and with the intention of bringing the possibility of initiation into the rose energy into the range of many people – it brought the rose into lives that were otherwise untouched. And so Rose Ceremonies was born – and people contacted me from all over the world – telling me they had the book – so often when they were using a particular initiation I would sit with them and hold the space for them to make the change – this worked so well that the practice has continued.
Number four was a huge and magnificent download – it came in the form of the Rose Revolution. I felt bereft when this book released itself because it contained all that I knew about the legends and wisdom of the rose, including the history of the Sisterhood and the Brotherhood of the Rose. It is a large size book filled with this knowledge and I gave it to the world – those who read it and are reading it now were able to work through the release of old patterns, old contracts and unneeded energetic linkages to bring themselves into a new phase of living in preparation for the advent of rose consciousness –the change for which we have all been waiting.
(Available from www.rosealchemist.com for immediate download. Within Australia available for purchase from the author – overseas from www.amazon.com.)
Following Book Four I became more aware of the increasing number of people who were embroiled in toxic situations – health, work, personal – that were holding them back – and I went off at a different angle to try to find something through the sacred rose that would assist them to break out of the repetitive circle in which they found themselves. This book's essence is filled with the sacred rose – by reading it every day the energy changes – it lightens – it expands – it gives the person involved with it the greatest of all gifts – hope. Your imagination is yours and yours alone – so if you enter into your own imagination and combine that with the spirit of the rose which lives in this book – then your outer circumstances will change for the better. It brings with it the opportunity for a spiritual knowing within – it helps to retrain the subconscious mind.
The book is Roses Change Your World. It is this book that has become my personal favourite – the roses I look at each day uplift me – so I hope, should you choose to own this book for yourself, that it will do that for you too.
(Available from www.rosealchemist.com for immediate download. Within Australia available for purchase from the author via the website)
I am using these sacred journeys to give my readers inspiration to find the same place that is in both our hearts. So when you access these stories please stay within your heart – it is from your heart that you will be able to journey into the heart of the sacred rose. These journeys take people from different aspects of their essential selves through a range of amazing portals with expansive results.
(Available from www.rosealchemist.com for immediate download.)
It has been my absolute privilege to bring Mary's Manuscripts to the world at this time. I know in my heart that the expansive energy they bring will help all who enjoy them the sacred energy of the glorious rose.
Cris Henderson